Yumbox Panino Leakproof Bento Box - 4格便當盒
The Yumbox Panino
Yumbox Panino is your lunch time go-to for kids of all ages and adults.
Pack a sandwich (crusts on), salads, sides and snacks. Yumbox Panino is the same compact size as the Yumbox Classic but holds more food for growing kids and adults. It's perfect for school, work and portion controlled lunches. Prepare balanced healthy meals in minutes!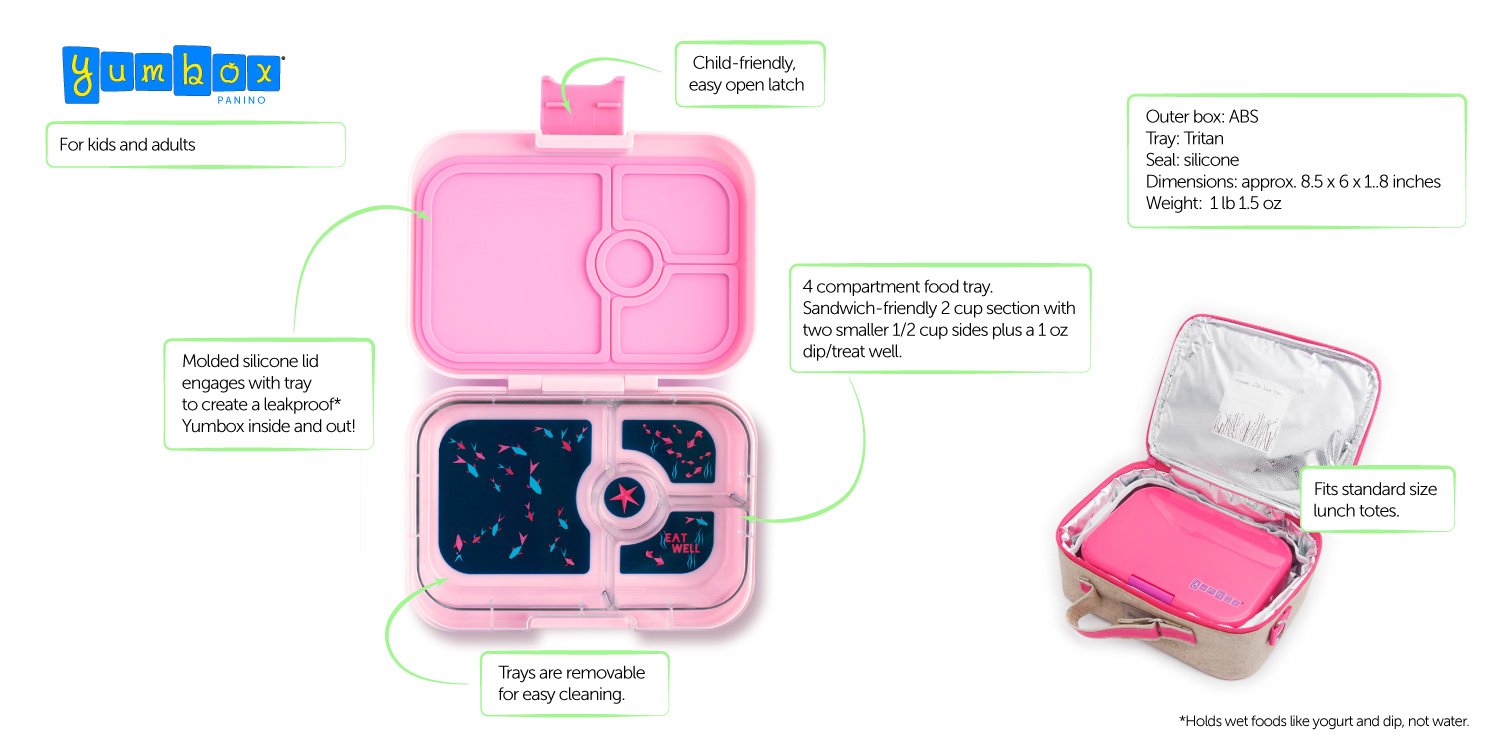 Yumbox Panino 4-compartment food tray
Includes exterior box and tray insert with Paradise themed illustrations.
3 Cup volume: One 2 cup sandwich/salad-friendly section, two 1/2 cup servings plus a 1 oz. dip/treat well.
Pack wet foods like yogurt and dips (not water).
Ideal for kids and adults.
Dimensions: 8.5 (l) x 6 (w) x 1.8 (h) inches, weighs 1 lbs 1.5 oz.
What is it: A 4-compartment Yumbox. The perfect way to pack a healthy meal to eat on the go (be that breakfast, lunch, dinner or snacks)
Layout: With one large compartment, the Panino will hold a standard sized sandwich or a salad and still has 2 extra compartments, plus a large dip well for holding fruit, vegetables etc.
What does it offer: The Panino offers variety and promotes healthy eating habits.
Its compact size and illustrated tray makes every lunch an adventure in good nutrition.
Who is it designed for: The Yumbox Panino was to fit a larger lunch whilst still offering healthy variety
How much is it? RRP £24.95
How big is it? The box (with its removable tray inside) measures 22cm x 15cm x 5cm and weighs 490g
Is it leakproof? Yes - all of the Yumbox range feature a single, leakproof, lid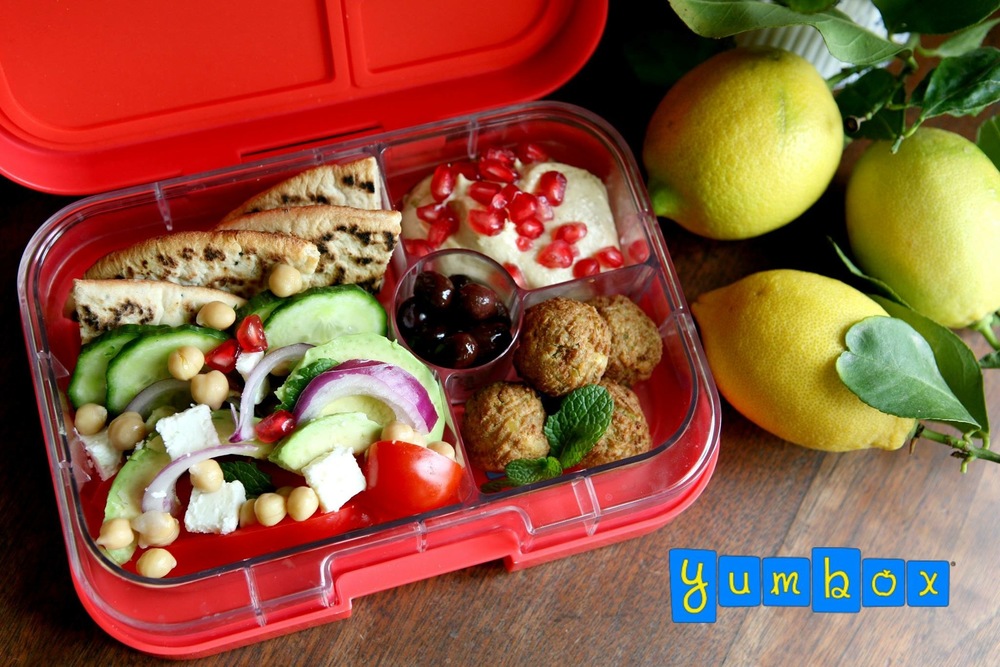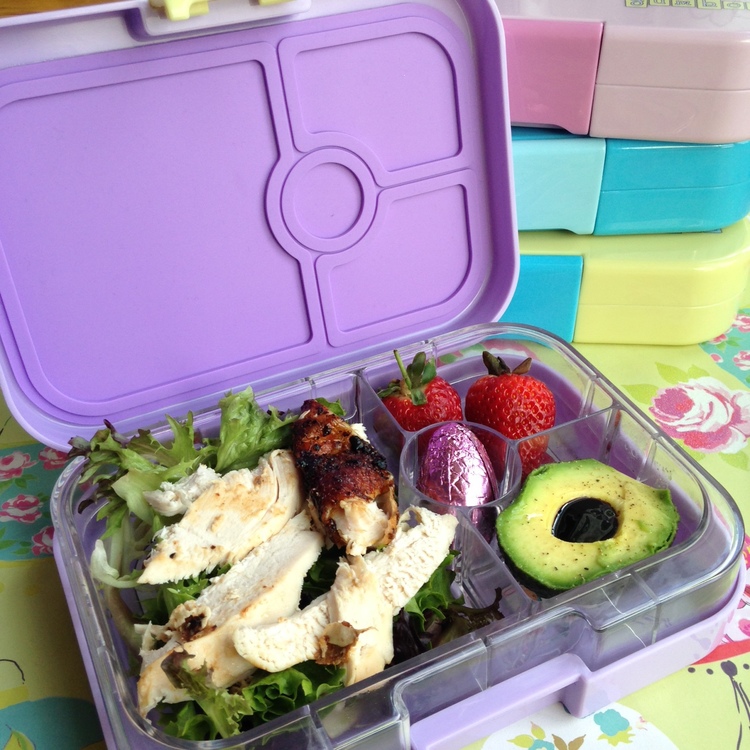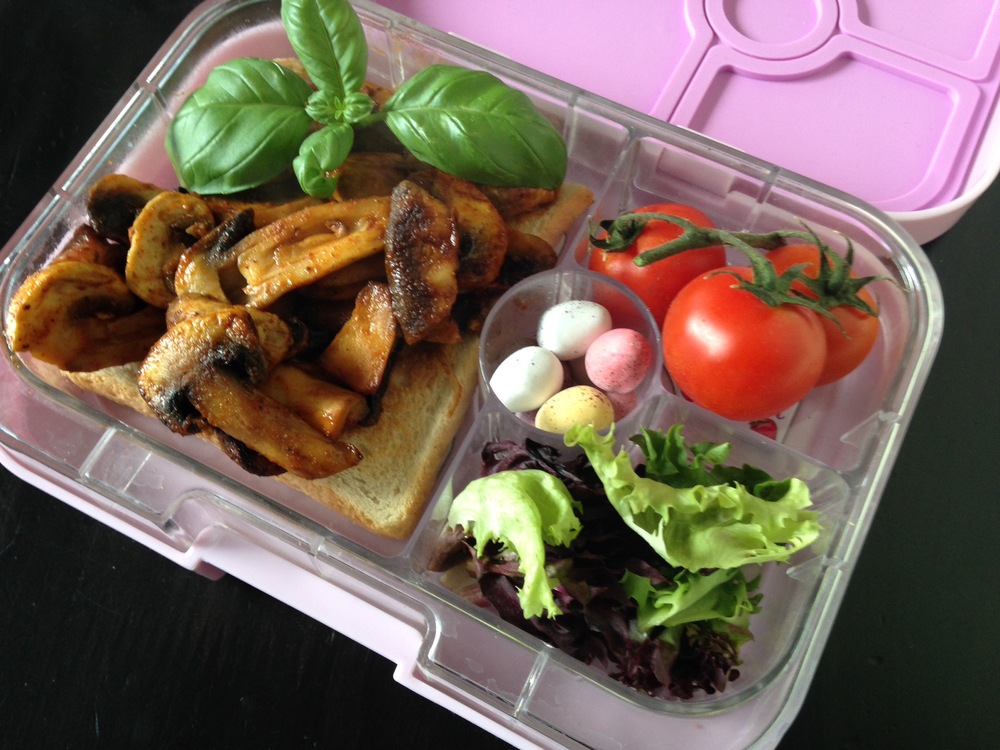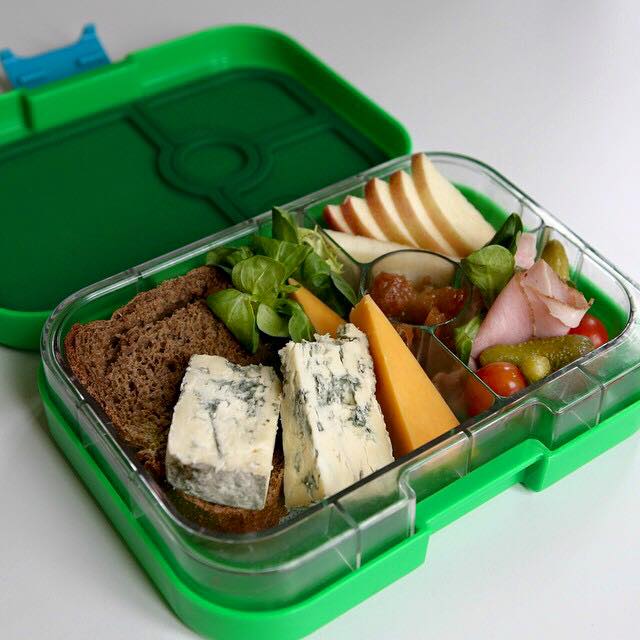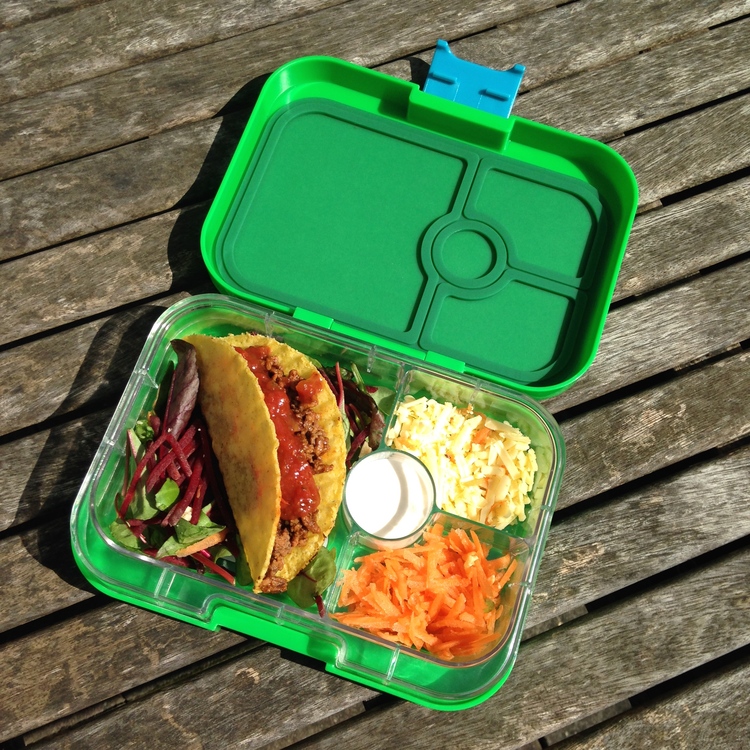 ---