【Lohxwei流沙包妈咪推荐】ECX INS復古風 網紅碰碰果汁機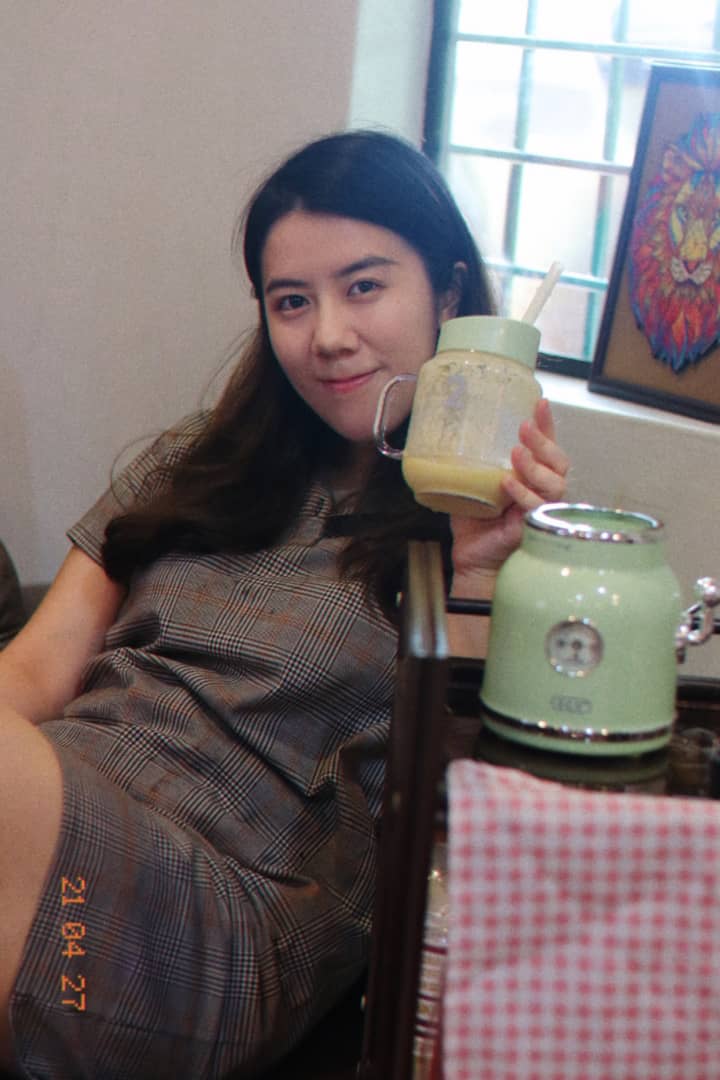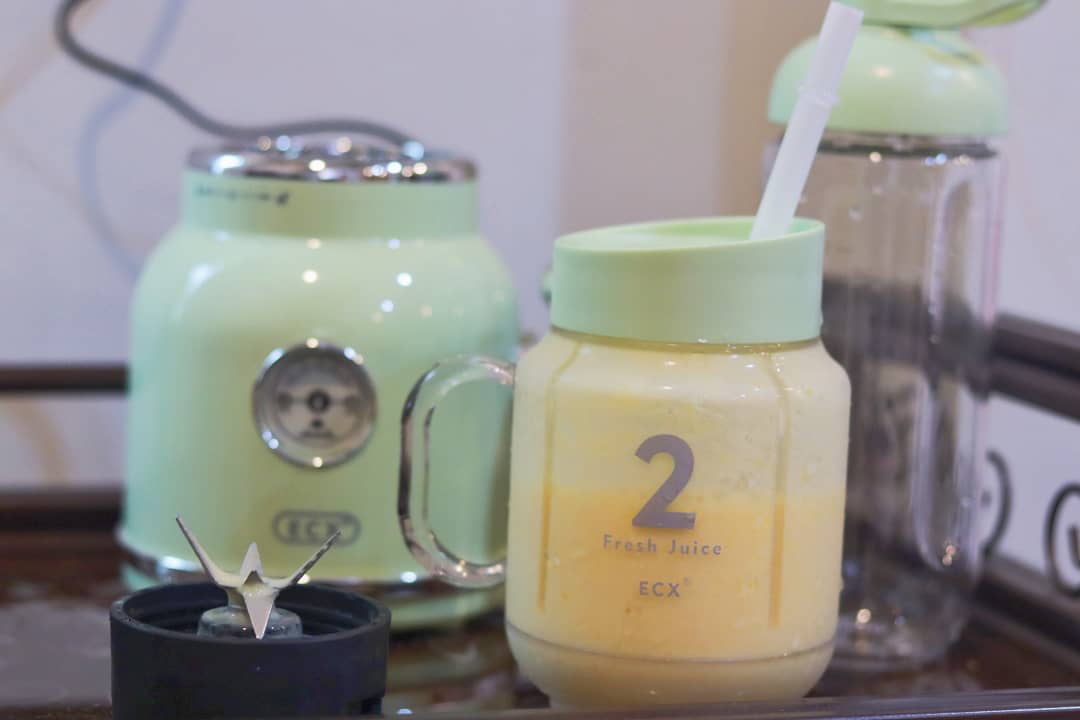 100% 正品
馬來西亞SIRIM三腳插頭
1年保固 (非人為損壞)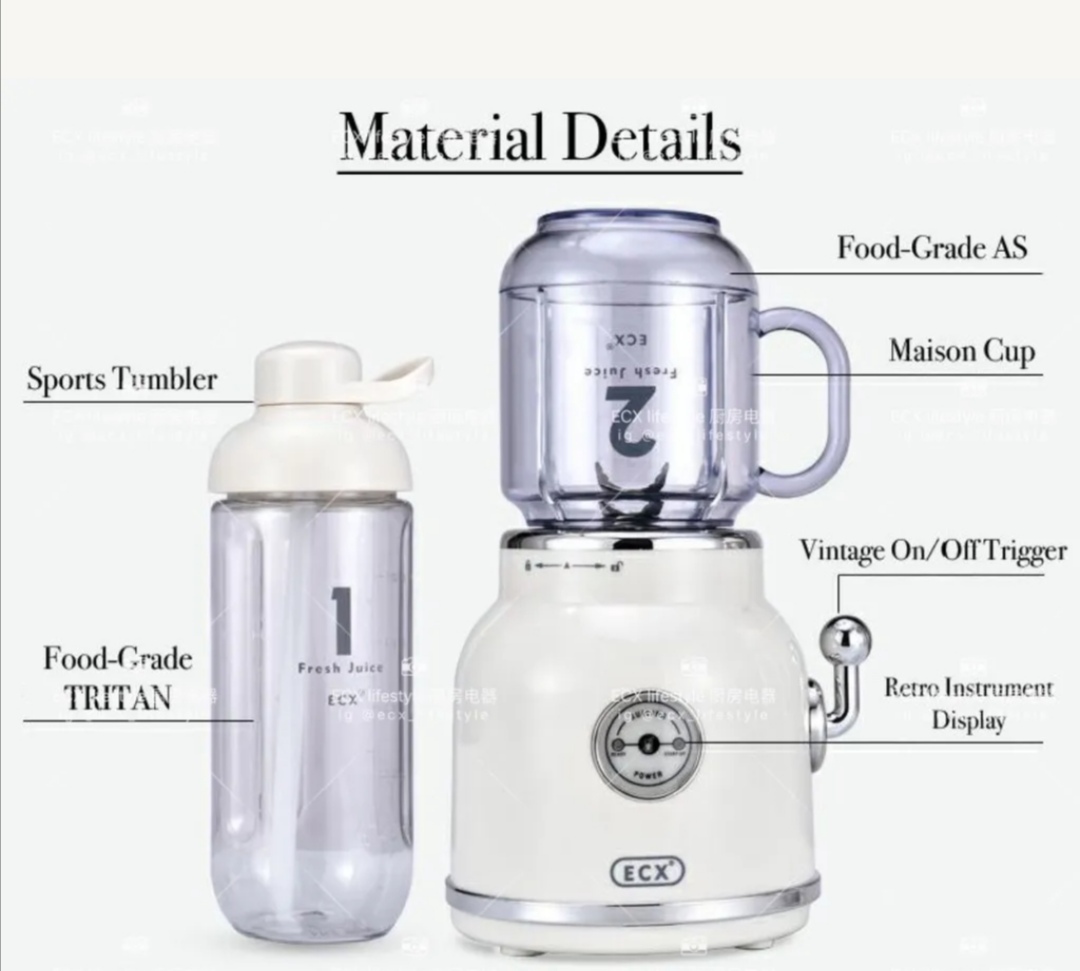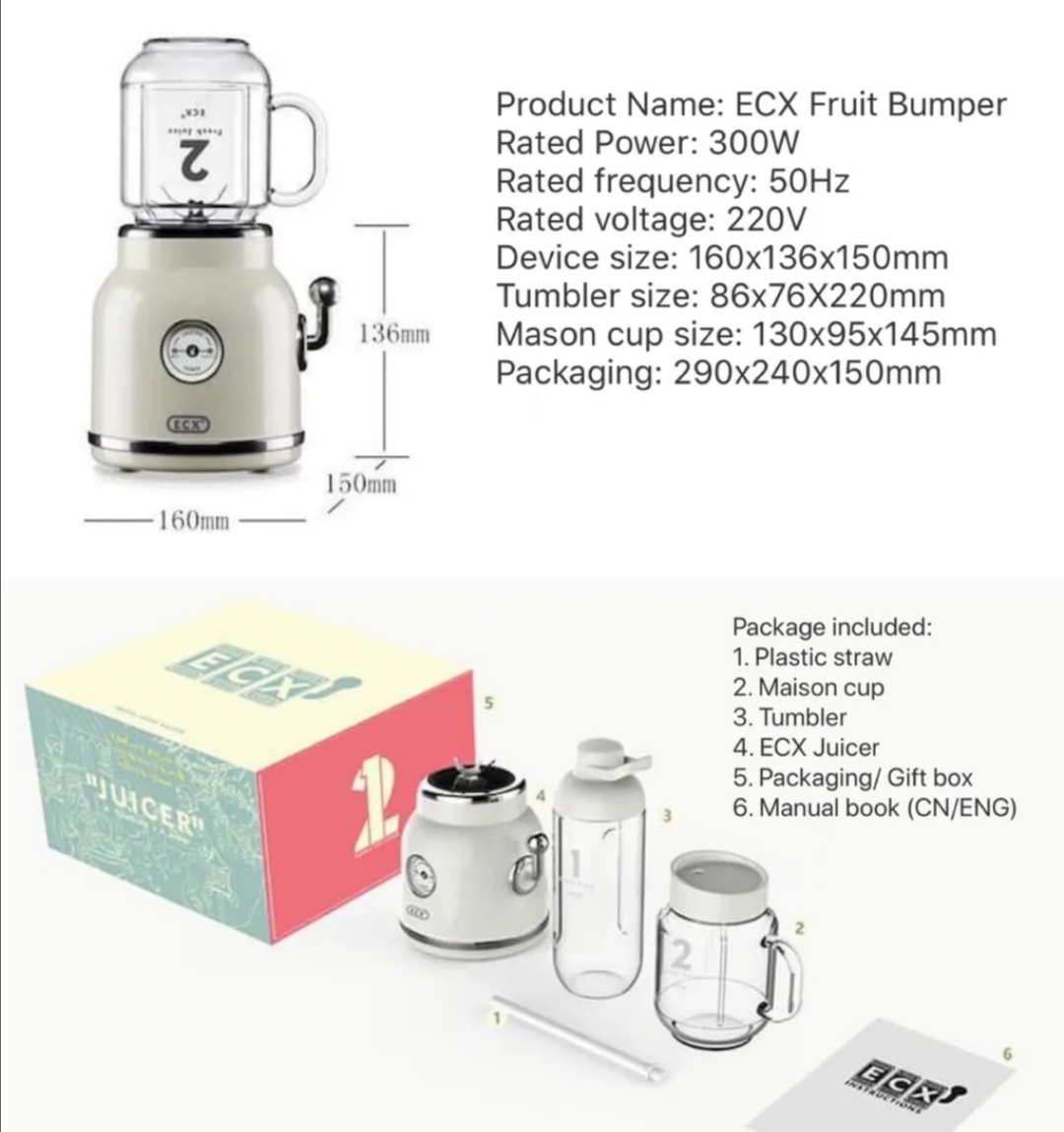 Product's Detail
Product Name: ECX Fruit Bumper Rated
Power: 300W
Rated frequency: 50Hz
Rated voltage: 220V
Device size: 160x136x150mm
Travel cup size: 86x76X220mm
Mason cup size: 130x95x145mm
Packaging: 290 * 240 * 150mm
100% original product, authentic guarantee.
-One year warranty
-SIRIM Malaysia 3pin fused plug
-Super Secure Parcel Packaging (3 layers Bubble Wrapping + Carton box)
Package included:
1. ECX Fruit Bumper
2. Maison Cup
3. Tumbler
4. Plastic straw
5. Packaging/ Gift box
6. Manual book (CN/ENG)
1. Vintage slot machine designed switch, improve the operating experience, feel comfortable.
2. Clean and clear display panel shows the accurate operating progress.
3. Mason cup with straw and Tumbler/ Travel cup can fit most of your situation.
4. Super 6 blades, with strong mixing and grinding power.
5. Strong DC motor power with low noise
6. High speed, 13500 rpm after load
7. The device weights 0.91kg, giving you a ultra stable sense of security
8. High brightness plating
9. High quality materials. TRITAN material tumbler, AS material mason cup
10. Grid-shaped heat dissipation port, giving you better protection.
---