Hanya All Yogurt Bites in 1 Bundle Deal!!
Appreciate and grateful with the overwhelming response for loving our product. We would like to take this opportunity to offer an All Yogurt Bites Flavour in 1 kind of Bundle deal as a token of appreciation for our customer.
All 2 yogurt flavours 2 packs each in 1 set!
Freeze-dried Yogurt Bites : Strawberry, Chocolate.
Grab it NOW!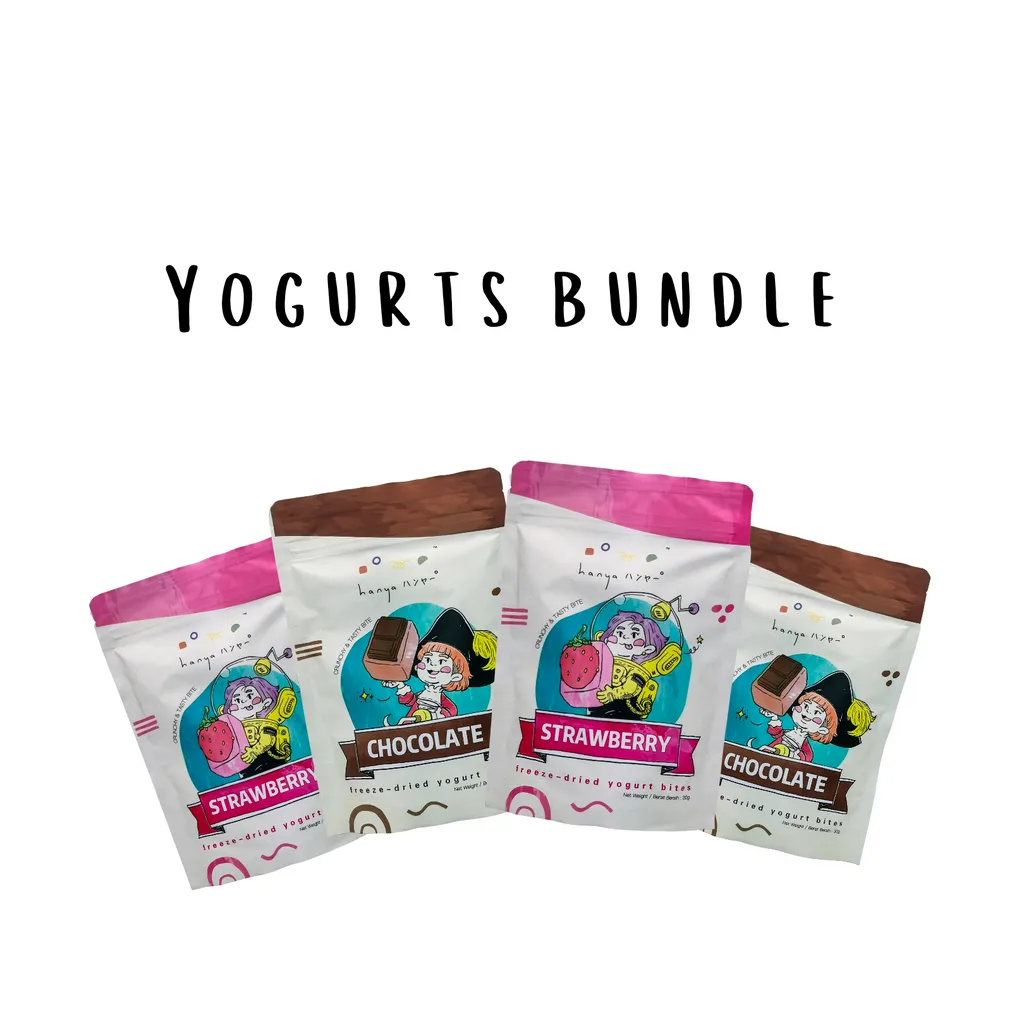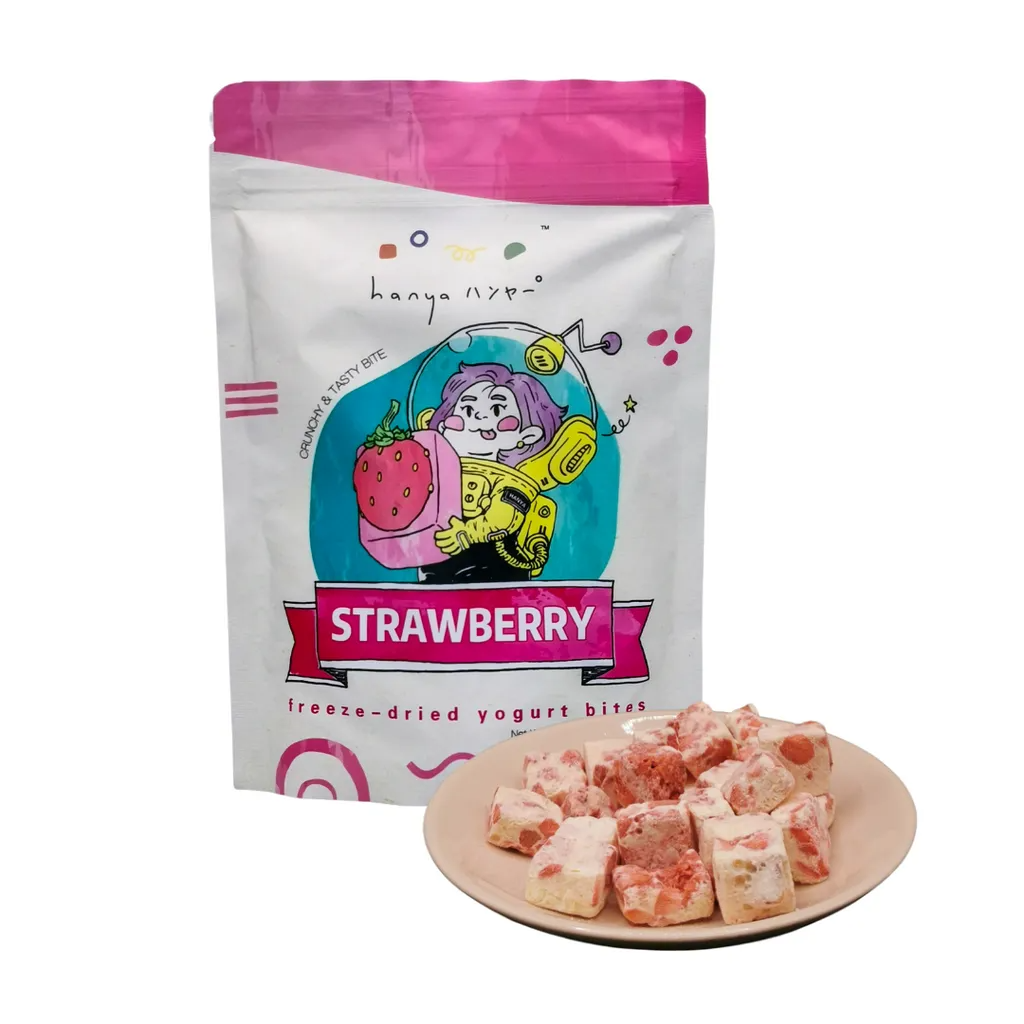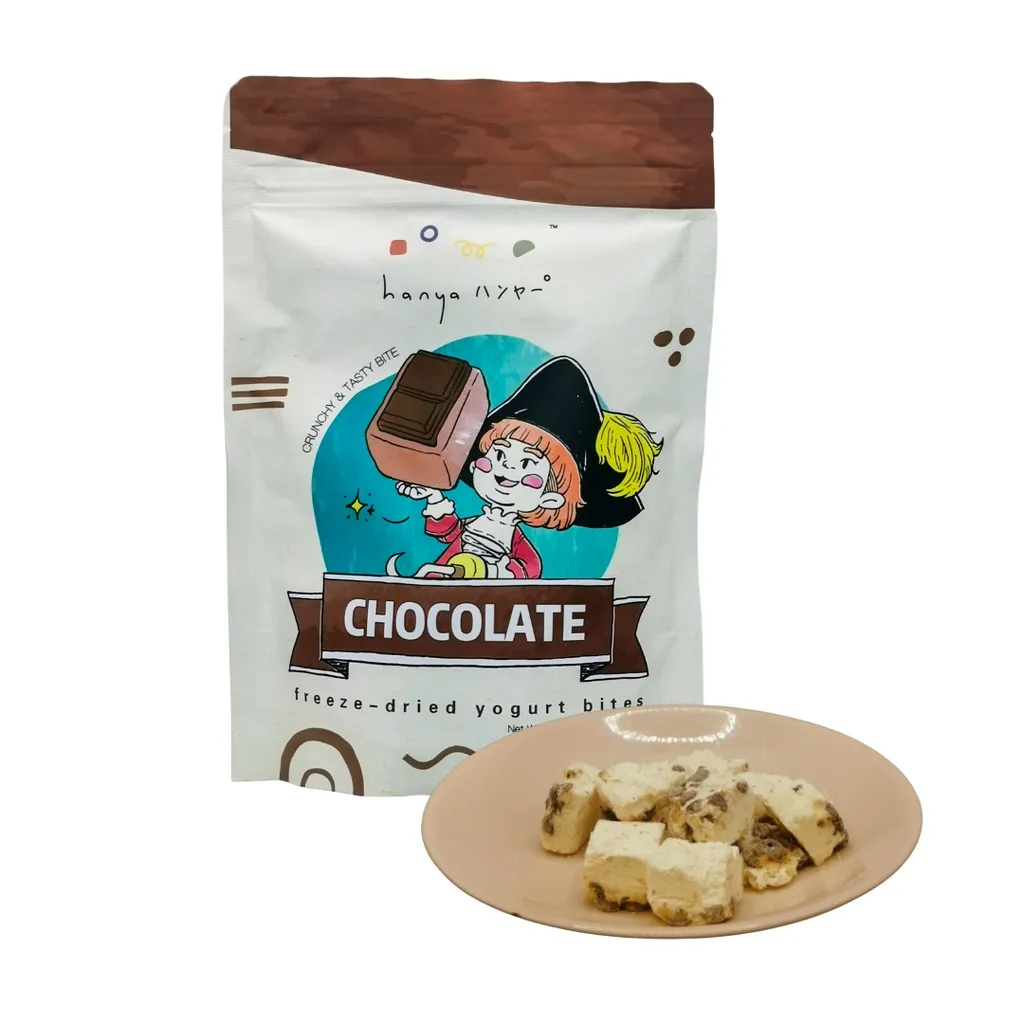 Hanya Freeze-dried Yogurt Bites (30g / pack)
Freeze drying technology remove 98% moisture, retain 95% above nutrient from fresh fruits. The result is crunchy, nutrient-rich, kid-friendly snacks with bite-sized form in a perfect 30 gram per pack.

Certification
- Halal Malaysia
- Buatan Malaysia
- Makanan Selamat Tanggungjawab Industri (MeSTI)
- Hazard Analysis and Critical Control Point (HACCP)
- ISO 22000

"Freeze Dried" fruit might be most familiar with space food for astronauts. Different from traditional dried fruits, It has high active nutrition value!

✔️100% healthy & natural
✔️Rich in protein, vitamins
✔️Crunchy
✔️Gluten Free

❌Fried or baked
❌Preservatives or additives
❌Added sugar
❌Added Artificial Colour

Freeze dried fruit chips dried at the optimal freshness and with no added sugar or any preservatives. Freeze dried fruit snack make it easy and convenient to enjoy your favourite fruit the healthy way.

Freeze Dried Fruit Snack is the Future of Snacking. The next star of snack foods we'll be feeding our kids & families.
Customer comments
| Author/Date | Rating | Comment |
| --- | --- | --- |