Bbell 保鮮盒 (禮盒裝)
https://youtu.be/lpO3aUrLHNc
Set come with 5 containers:
⭕ 3000ml x 1 (242x197x110mm), 101 fl.oz
⭕ 1850ml x 1 (218x172x90mm), 63 fl.oz
⭕ 1100ml x 1 (192x147x75mm), 37 fl.oz
⭕ 540ml x 1 (167x123x60mm), 18 fl.oz
⭕ 230ml x 1 (143x100x40mm), 8 fl.oz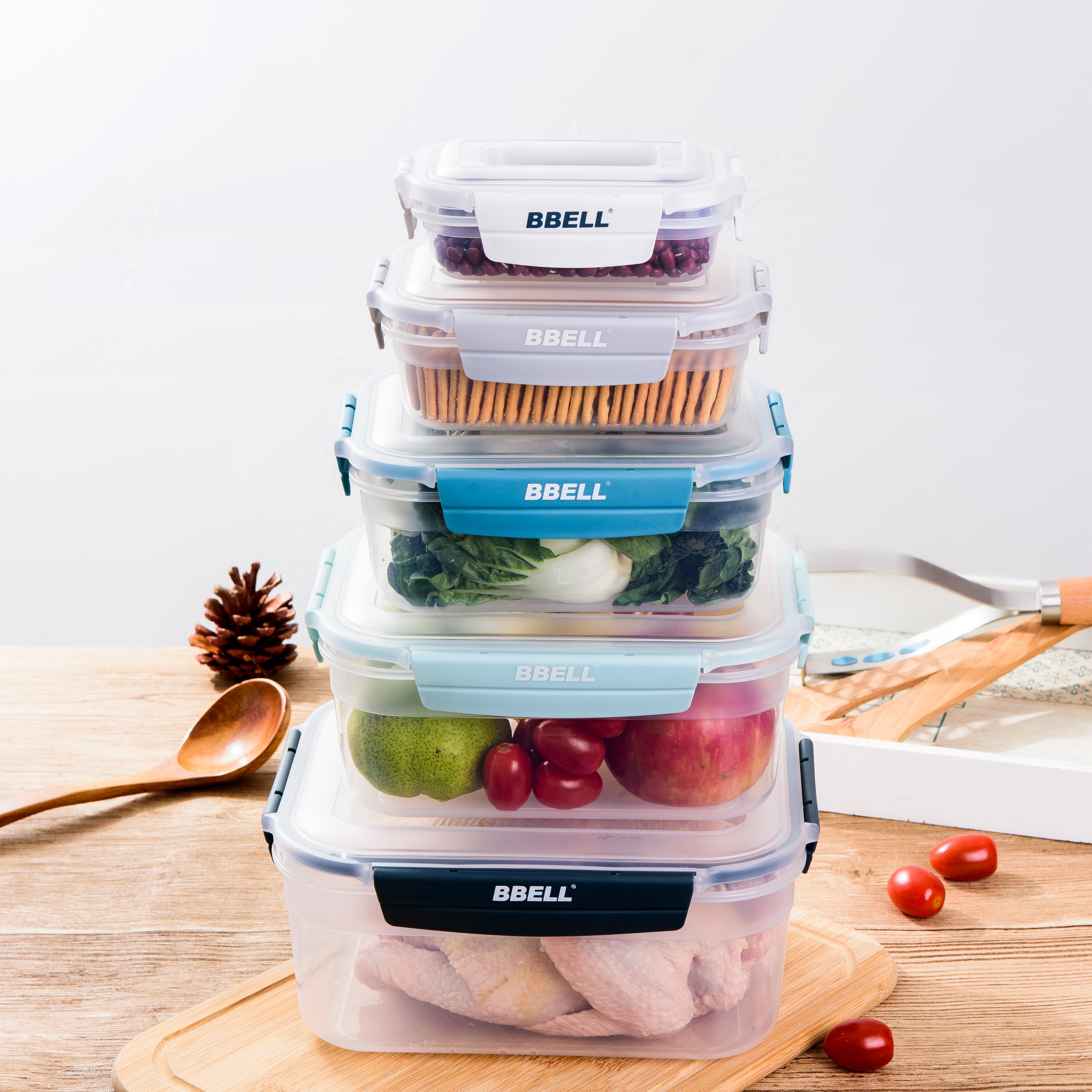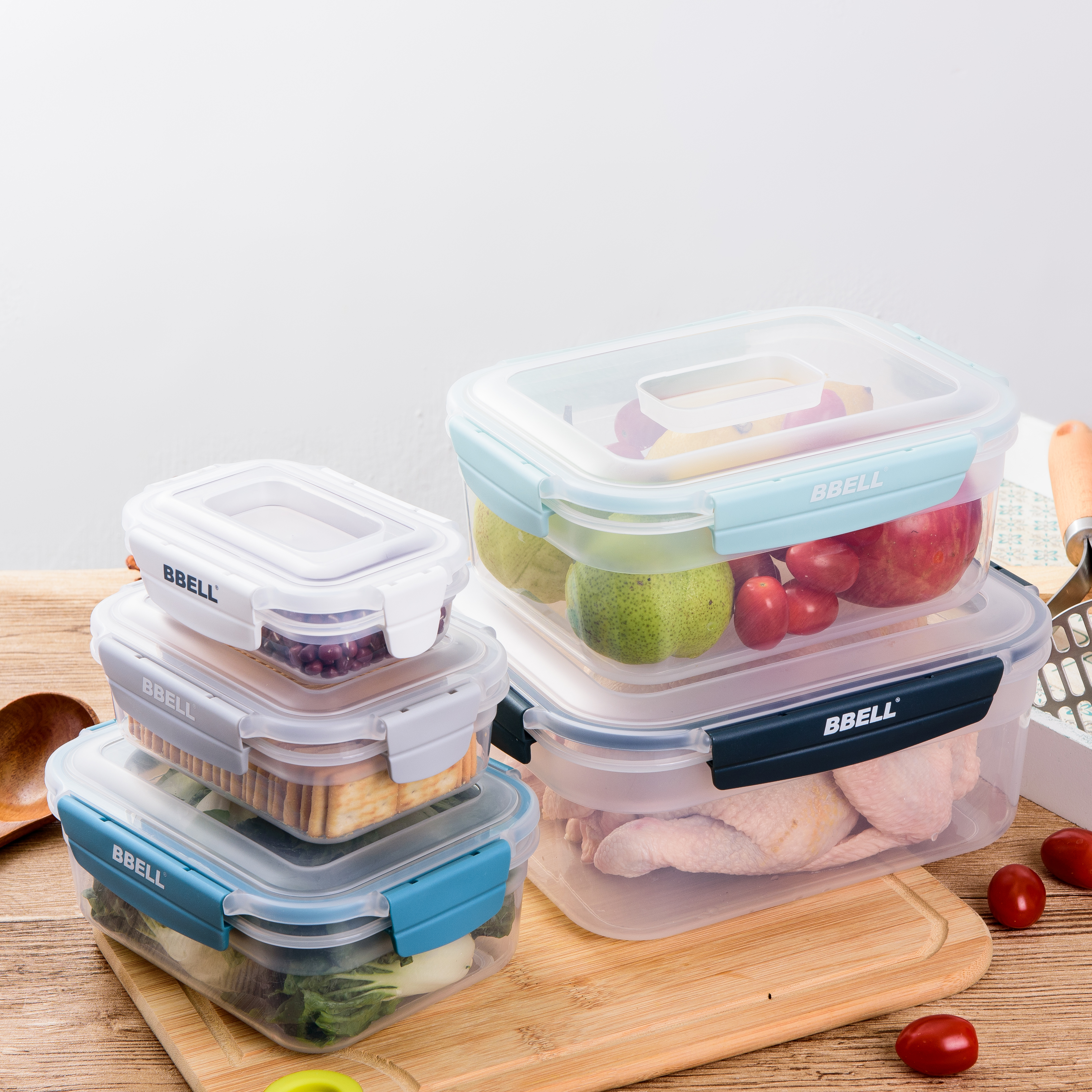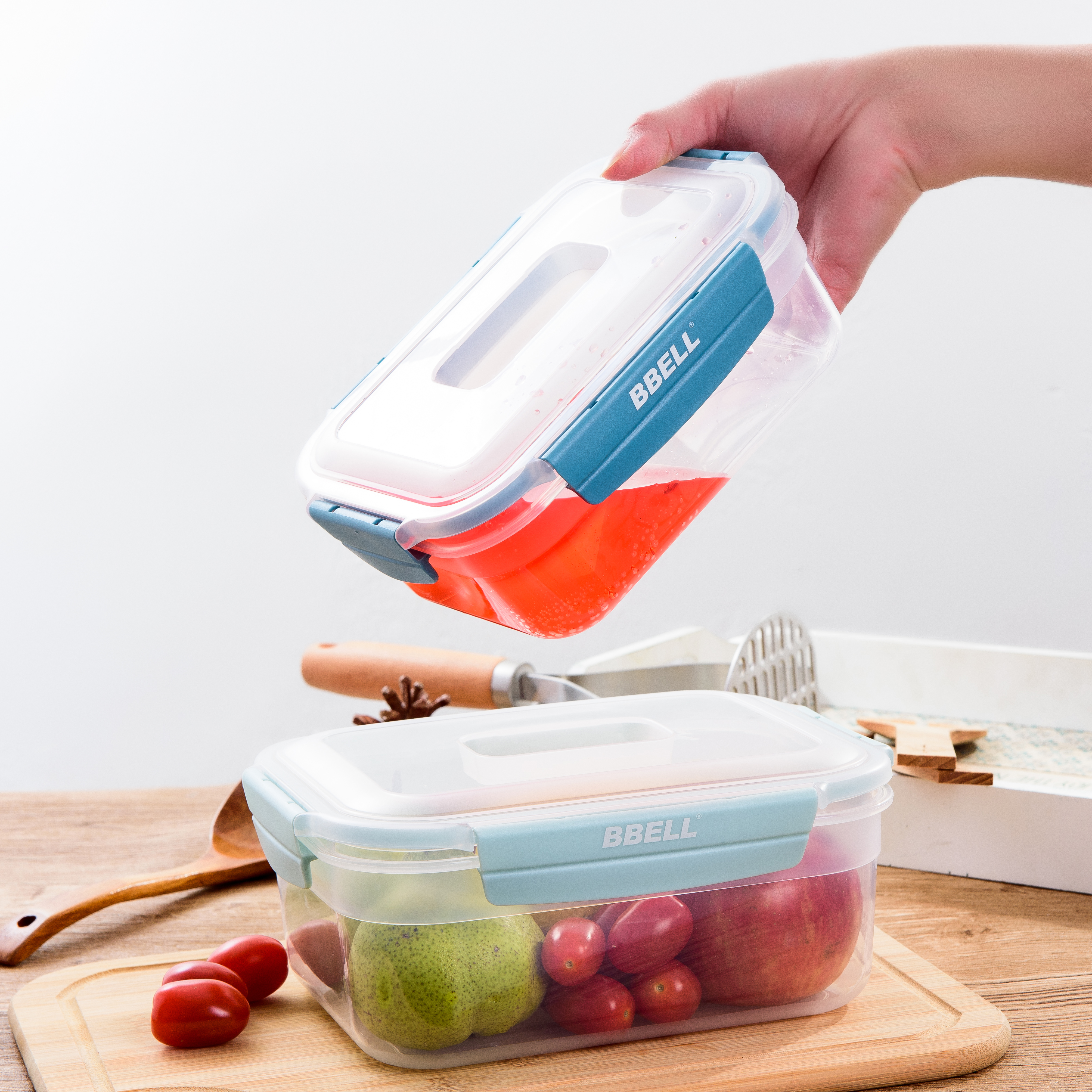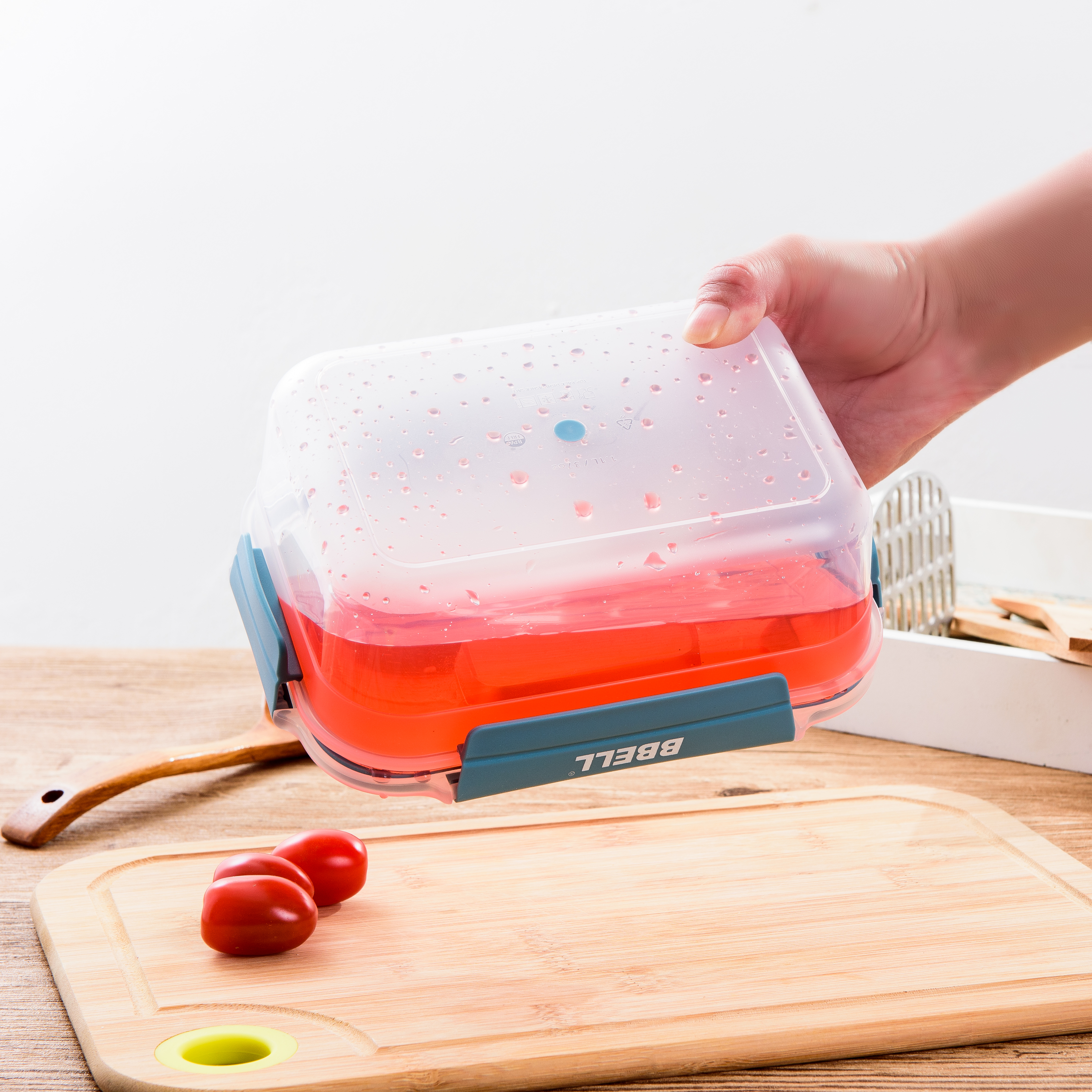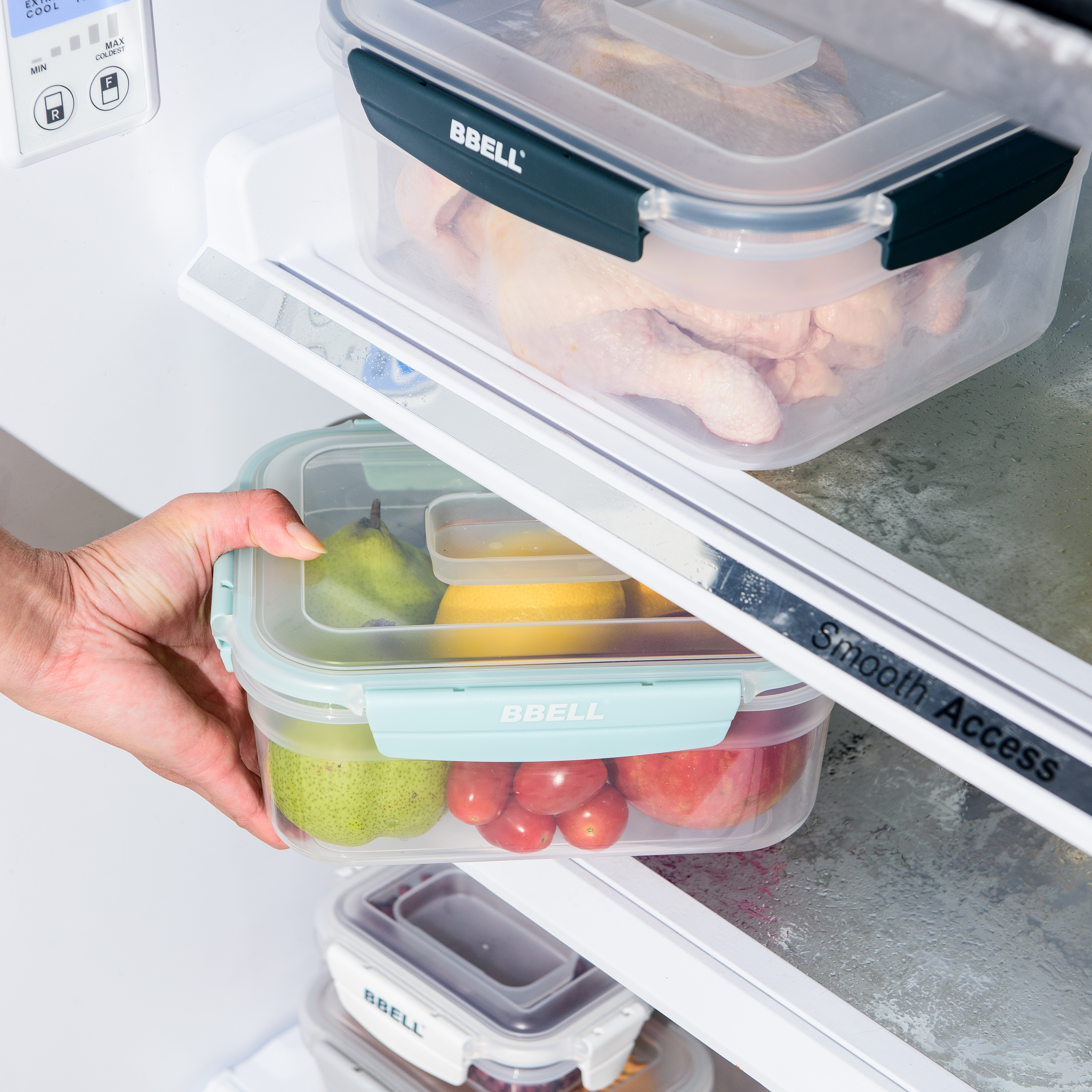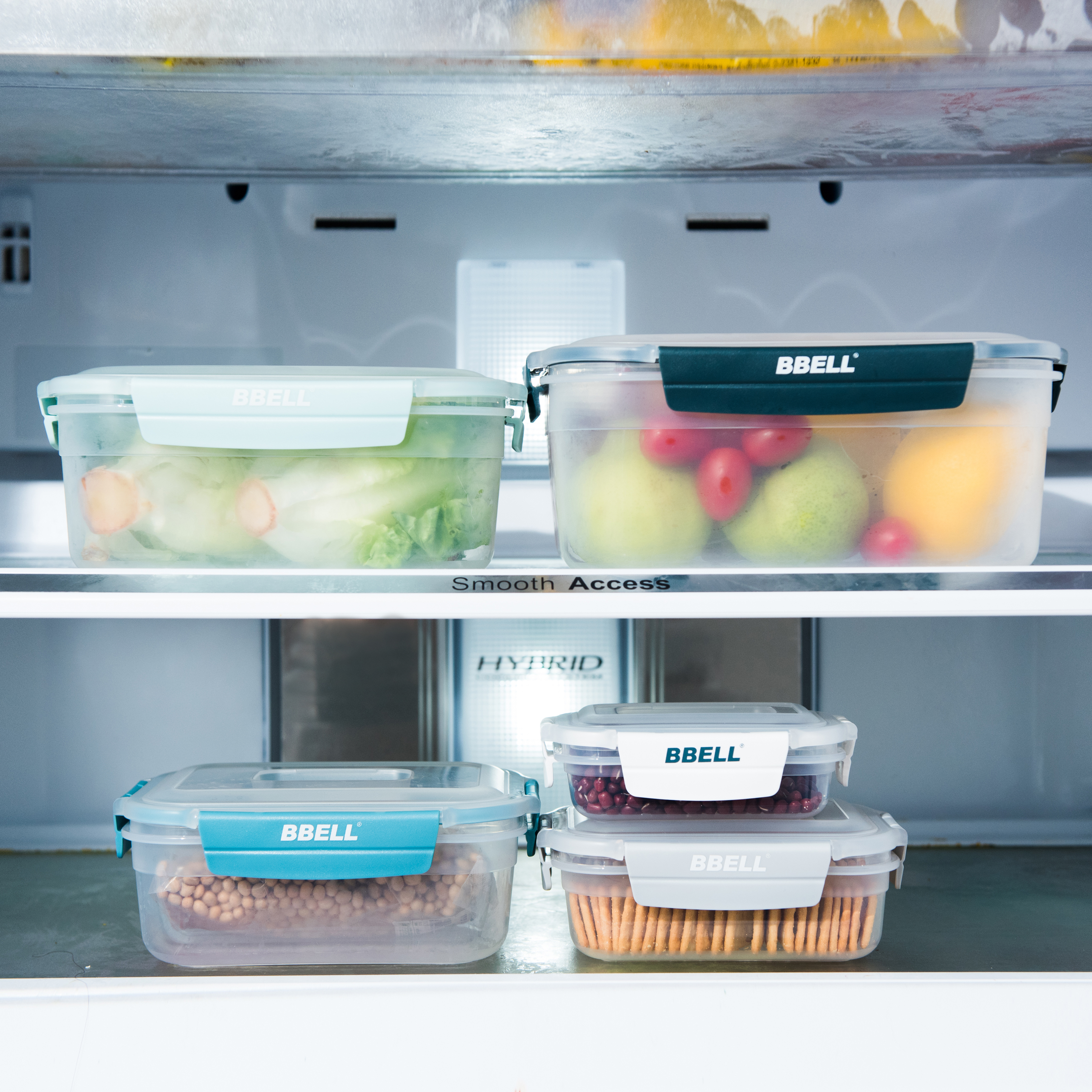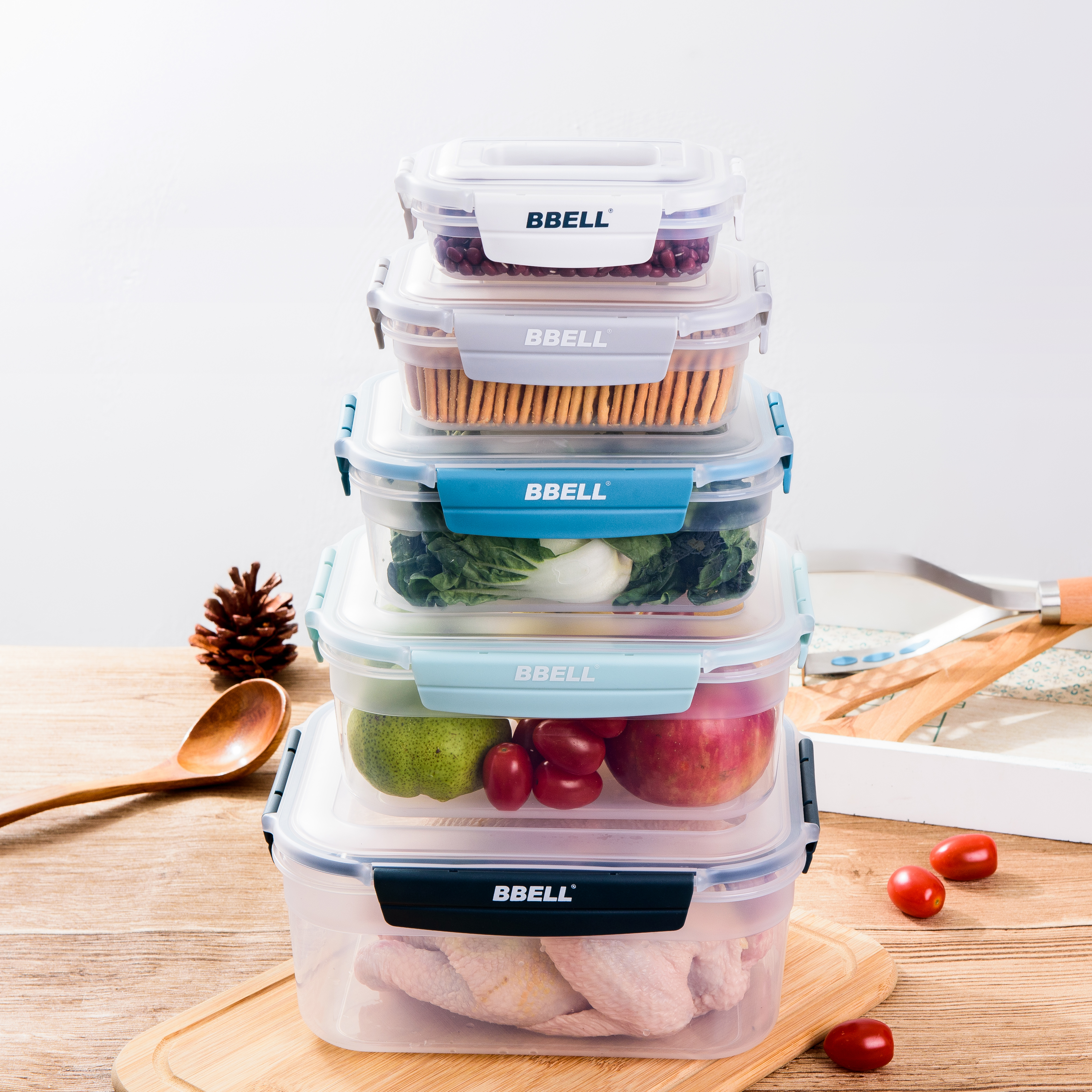 𝗙𝗲𝗮𝘁𝘂𝗿𝗲𝘀 𝗮𝗻𝗱 𝗗𝗲𝘁𝗮𝗶𝗹𝘀:
1. Four-side locking lid (standard of absolute airtightness)- Silicone packing and four-side locking on the lid delivers outstanding airtightness.
2. Safe and durable food grade material – Strong durability allows the lid to open more than 3millons times. (Air and liquid tight PP material makes BBELL container a safe choice in both microwave and dishwasher).
3. Various colours for all purposes – Different colours to store different kind of food and other living goods.
4. Non-toxic food container – Locks external moisture and retains the freshness of food for a long time.
5. Withstand temperature from 20 degree Celsius to 120 degree Celsius (freezer-safe, microwave-safe).
6. Easy-find, colour-coded nesting food storage container set with lockable snap-together lids.
7. Innovative space-saving design; access any size container or lid easily.
8. All containers feature lockable, airtight, and leakproof lids. Containers and lids:, and top rack dishwasher-safe. BPA Free.
9. All products in the nest lock range fit together so you can build your own collection to suit your needs.
𝗖𝗮𝗿𝗲 𝗮𝗻𝗱 𝗨𝘀𝗲:
⚠️ Lids & containers - dishwasher safe.
⚠️ Microwave safe (for reheating purposes only).
⚠️ Before using in a microwave, remove lid and place loosely on top of container - do not close lid - use caution when removing container from microwave as it may become hot during heating.
⚠️ To prevent stains, pitting or other problems associated with high temperatures, avoid overheating foods high in oil, fat, sugar or strong colourants, such as tomato.
⚠️ Not suitable for use in ovens or under grills.
[PP material, Silicone airtight and lockable lids, 1 year warranty, Switzerland brand, BPA FREE]
Customer comments
| Author/Date | Rating | Comment |
| --- | --- | --- |