Mumu Lunch Box (5-compartments)【現貨】
馬來西亞設計的Mumu 5格便當盒 (1L) 包含: 保溫袋 + 便當叉&束口袋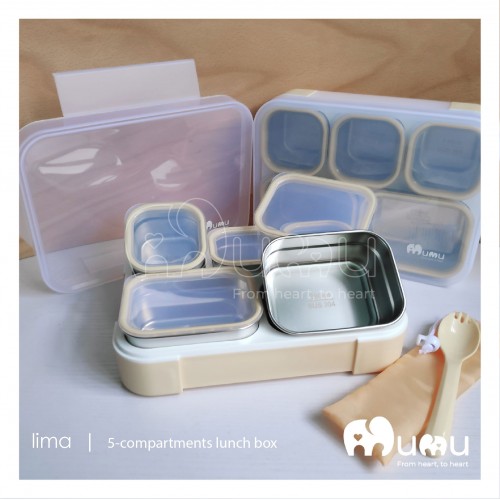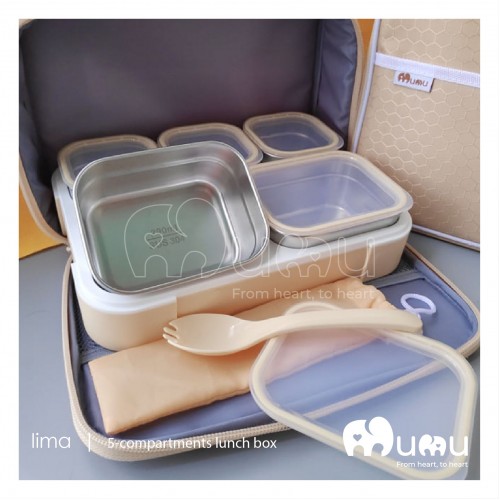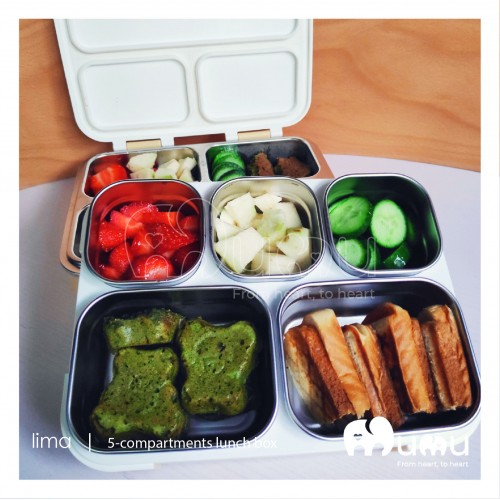 Mumu Lima 5-compartments lunch box
comes with insulation bag and spork
99.99% leak-proof compartments (with individual lids, easy to carry by itself as snack holder)
food grade materials (SUS304, PP)
BPA-free
freezer safe
Designed in Malaysia. Manufactured in a facility of international safety standards.
We strongly encourage you to follow Bahagian Pemakanan, Kementerian Kesihatan Kalaysia for updates, general knowledge, and application of suku-suku-separuh.
For professional guidance on meal prep (tailored to the needs and circumstances of unique individual), Ingrelicious could be your go-to guru.
For suku-suku-separuh activities and bento preparation with kids and family, Nutribar is the one you would not regret approaching.
---